A couple years ago on a clear winter day, I found myself at the Andersonville Confederate prison near Americus, GA. Walking alone over open ground that once confined over thirty-thousand men, I was overcome by a vision of unbearable need. Andersonville was a pit of disease, starvation, and hopelessness. Only the stench was free, and it traveled as far south as Americus, over fifteen miles away. From a hill overlooking the congested prison grounds, the movement of the population took on the appearance of a single organism.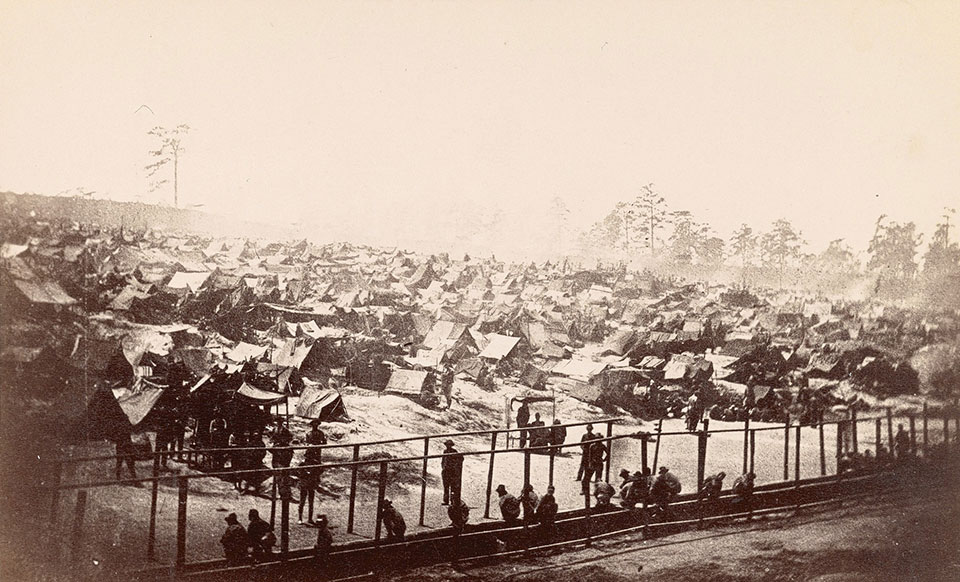 The design of Andersonville included a stream running through its heart. The inflowing water was to be used for drinking and the outflow for waste, but during the harsh months of summer, the stream became little more than a bog of disease. Looking down at the cracked mud, I thought how much we all have in common with the prisoners that once called this place home. Afraid and desperate for healing and wholeness, we grope through what all too often feels like an unfulfilling and meaningless cycle of existence.
Yet not without hope.
As my vision lifted up from the mud, I sensed the day when the dried stream will come back to life. At first there will only be a trickle, but little by little the water will begin to rise. A rushing sound will pound against the outer wall until it can be held back no longer. Giving way to greater force, the wall will be undone, and the river of life that flows from the throne of God will enter in.
Seeing that the water is both deep and pure, I will jump in along with the other starved and desperate prisoners. Tears will disappear with our swimming. That which was broken will be restored to wholeness. We will drink deeply.
* Revelation 22 : 1-2